I have been looking at these, and am going to order some for my sheep barn but thought they would work good for brooder houses as well.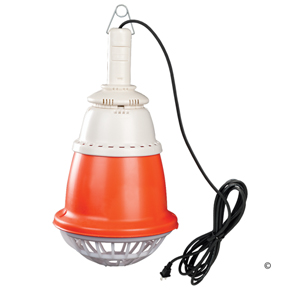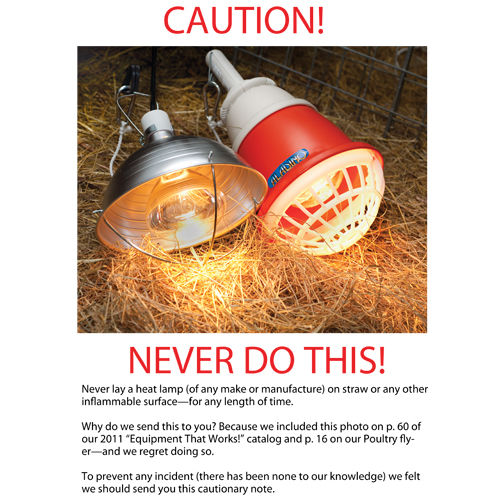 They keep the heat bulb tucked up tight in the housing to eliminate it coming into contact with bedding if it does get knocked down.
I think a worthy investment.